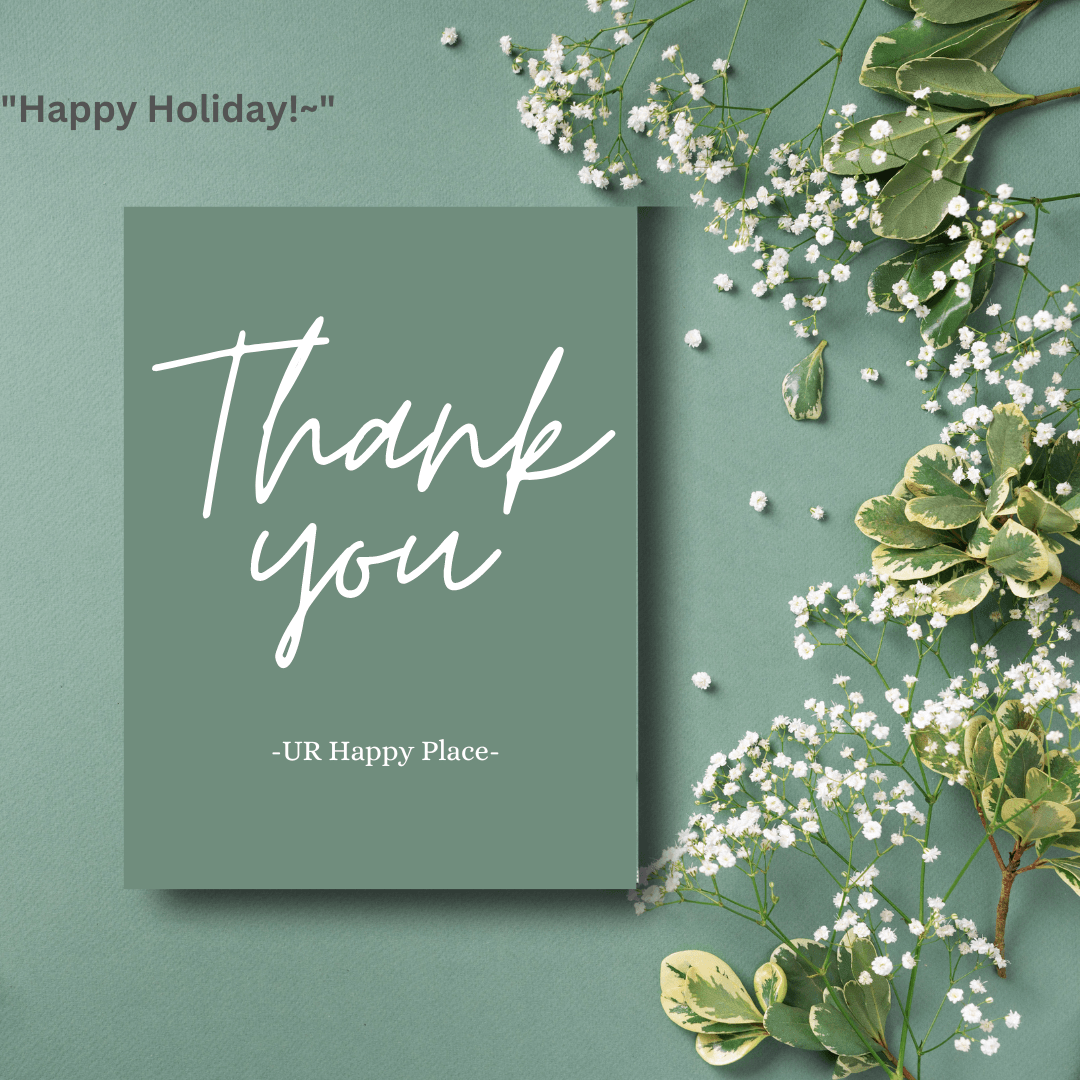 Nov 15 , 2023
Crafting Happiness: A Thank You to Our Amazing Customers!

At UR HAPPY PLACE, we're on a mission to bring joy into your homes with our unique creations. As a token of gratitude, we're thrilled to extend a warm 20% discount to our incredible customers who have supported us on this journey.

Our commitment to prioritizing health and happiness transcends the plate. While we don't produce food, we specialize in crafting delightful experiences through items like sushi sets, salad bowls, candle holders, and more. Each piece is curated with care to enhance your moments and elevate your surroundings.

In the realm of sushi sets, we've curated collections that not only showcase culinary craftsmanship but also add an artistic flair to your dining experience. Our salad bowls are more than vessels for greens – they are expressions of style and functionality, designed to make your salads as visually appealing as they are  delicious.


Beyond the kitchen, our collection of candle holders illuminates spaces with warmth and charm. Crafted with a keen eye for design, these holders create an ambiance that complements your moments of relaxation and celebration.

Our dedication to health is reflected in the materials we choose. From sustainable acacia wood in our salad bowls to food-grade bamboo, oak wood in our sushi sets, we ensure that every piece meets the highest standards of quality, safety, and eco-friendliness.

As we express our gratitude through this exclusive discount, we want to thank you, our valued customers, for embracing our vision. Your support fuels our passion for crafting happiness, and we look forward to continuing this journey together. Here's to more moments filled with joy, beauty, and the unique creations that make UR HAPPY PLACE truly special. Cheers!