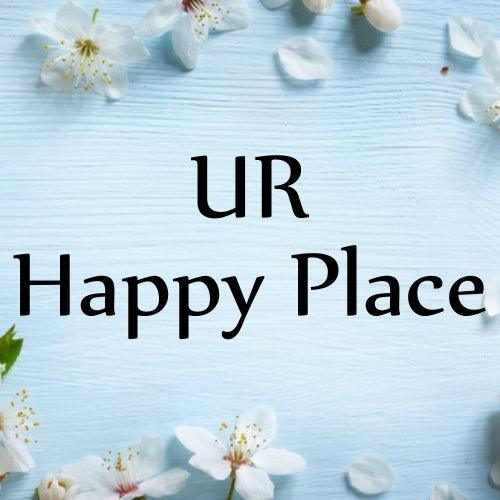 Jul 26 , 2023
Spreading Happiness with Ur Happy Place

Gift-giving is an art that goes beyond mere material exchange. At Ur Happy Place, we believe in the power of conscious gifting – choosing presents that convey love, care, and thoughtfulness while also respecting the environment. Our mission is to spread happiness and promote a healthier world through eco-friendly and meaningful gifts like a Luxury Sushi Kit with 15 Pieces - Handmade.


The Heart and Soul of Conscious Gifting

At Ur Happy Place, we understand that every gift represents a connection between two hearts. Whether it's a birthday, anniversary, or a simple gesture of appreciation, we infuse each present with our heart and soul. Our philosophy revolves around creating a positive impact on both the recipient and the world around us.
Embracing the Joy of Eco-Friendly Gifting

Happiness and environmental consciousness go hand in hand. We prioritize using healthy and eco-friendly ingredients in crafting our products, ensuring that your loved ones are not only delighted but also cared for in a sustainable way. By choosing Ur Happy Place, you can be confident that your gifts contribute to a greener planet.

Unwrapping the Magic of Thoughtful Creations
Our products are designed to invoke joy and well-being. From handcrafted Kitchen, Home decor to wellness essentials, each creation tells a story of love and care.  Experience the joy of unwrapping presents that warm the heart and enrich the soul.
Spreading Love with Personalized Presents
Personalization adds an extra touch of love to every gift. At Ur Happy Place, we offer customization options to make your presents uniquely special. Engrave a name, include a heartfelt message, or choose their favorite colors – our personalized gifts show your loved ones how much they mean to you.
Crafting Bundles of Happiness: Gift Sets for All Occasions
Finding the perfect gift can sometimes be overwhelming, but we've got you covered with our thoughtfully curated gift sets. Whether it's a self-care package for a stressed friend or a wellness set for a health-conscious family member, our themed gift sets are bundles of happiness tailored to specific occasions and interests. Spread joy with a thoughtful collection of gifts that show you truly care.
Paying it Forward: Spreading Happiness to the World

Conscious gifting is about making a difference beyond the recipient. At Ur Happy Place, we believe in giving back to the community and the environment. With every purchase, you join us in supporting various charitable causes and environmental initiatives. Together, we can create a positive impact and spread happiness to those in need.

Conclusion

As you embark on your conscious gifting journey with Ur Happy Place, remember that each gift you give is an opportunity to share happiness and love. Choose presents that not only make your loved ones smile but also contribute to a sustainable and healthier world. Let's come together to craft a brighter future, one thoughtful gift at a time.