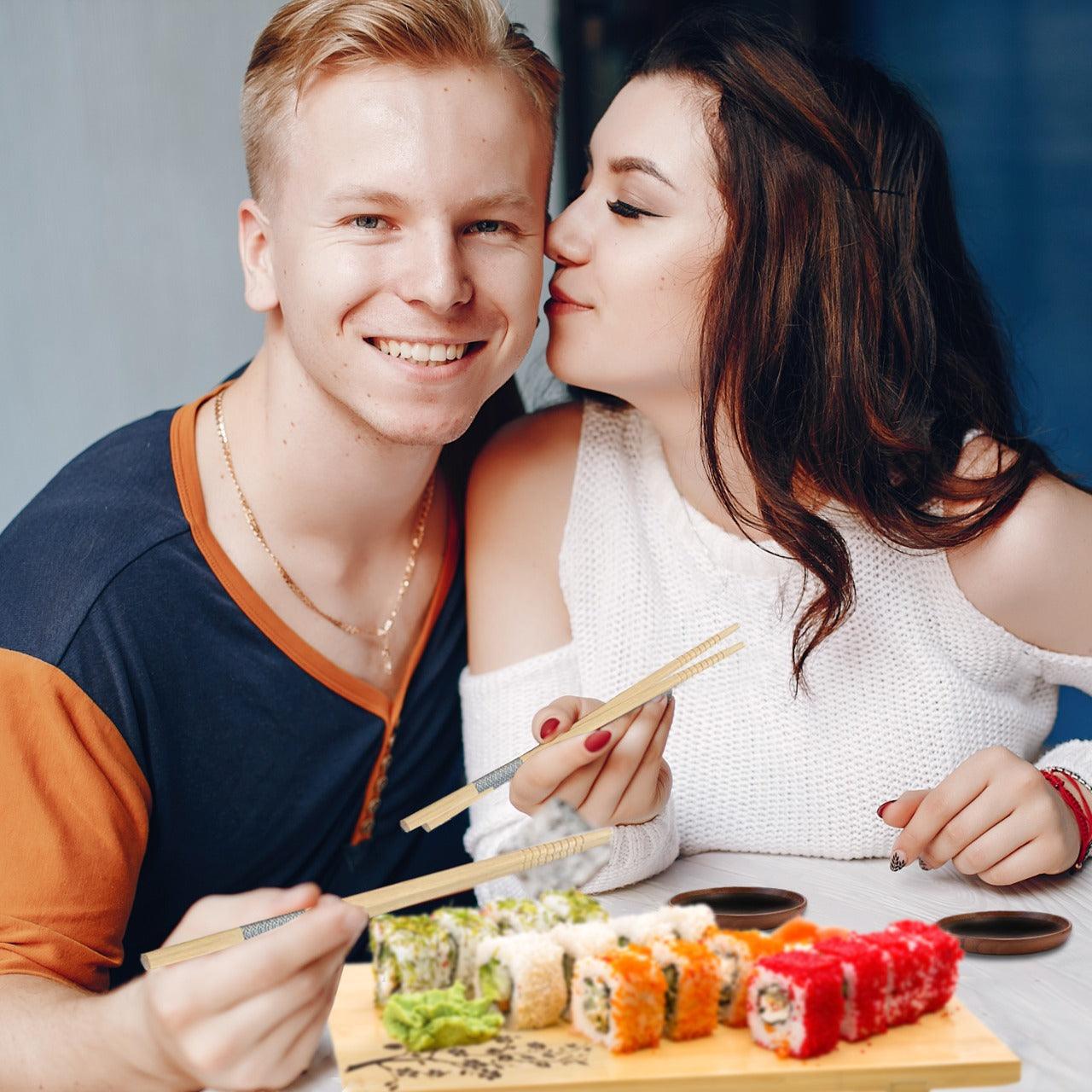 Aug 27 , 2023
Embracing Health and Joy with Sushi using UR Happy Place Sushi Kit
Indulge in the journey of sushi, a global culinary sensation rooted in Japanese heritage. UR Happy Place, the epitome of happiness, health, and eco-friendliness, unveils the delightful world of sushi's nutritional benefits. Packed with lean protein, vital omega-3 fatty acids, and a treasure trove of nutrients, sushi isn't just a delicacy—it's a pathway to wellness.

UR Happy Place Sushi Kit transforms sushi-making into an art of convenience and freshness. Elevate your sushi-making prowess with the kit's eco-friendly packaging and craft exquisite rolls that honor your health and happiness.


Sushi isn't solely a culinary delight; it's a secret to boosting metabolism, fortifying the immune system, and promoting heart health. Dive into a world where flavors harmonize with well-being. But the journey extends beyond consumption. With the Sushi Kit, you become the creator, crafting customized rolls that encapsulate your palate and principles.

Curious minds find answers in the FAQ section. Addressing dietary restrictions, beginner-friendly steps, sustainability initiatives, and more, it empowers readers to embrace the sushi experience. Real stories from satisfied customers underscore the kit's impact, fostering connections, joy, and a shared commitment to health.

Savoring Wellness: Embracing Health and Joy with Sushi using UR Happy Place Sushi Kit isn't just an article; it's an invitation to a life enriched by mindful choices. Delight in crafting your own sushi, savoring not just the taste, but the happiness and health it embodies. Unbox the UR Happy Place Sushi Kit, unwrap the journey, and redefine your well-being—one roll at a time.